Overview -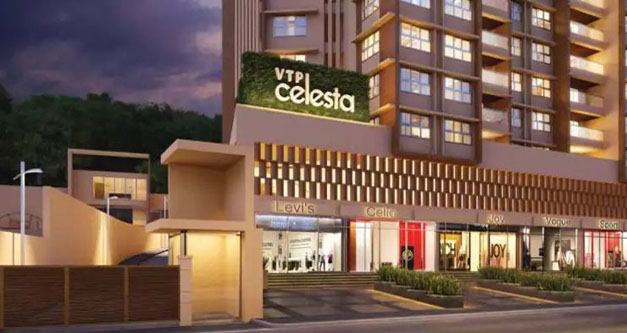 80% Work done + Exclusive forest facing 150 Acres, Expecting possession till June 2020 (6 Months from now only).

There is a famous saying that says, "Let your dreams outgrow the shoes of your expectations." But the question is, can a home really exceed your expectations? For us at VTP Realty.

Expectations are benchmarks that ought to be surmounted. And help us create better living spaces for all._ From the moment, you set your eyes on VTP Celesta, you'll understand why it goes beyond expectations. It's unlike any residential space you'd have seen. Designed by the world-renowned architect - Reza Kabul, VTP Celesta offers an abode translating to a 3 bed luxury apartment, where the word 'space' is offered just the right space.Look out of the window and be amazed by the fact that three sides are open. Look a little further out, and discover a landscape of forest that stretches till the sky. There are many more such things at VTP Celesta.
Project Name: VTP Celesta
Project Price: Rs. 84,55,000
Type: Apartments
Bedrooms: 3
Bathrooms: 3
Construction Status: Under Construction
Listed by: Dealer

Super Builtup area: 1562 sq. ft.
Carpet Area: 1157 sq. ft.
Maintenance (Monthly): 4700
Total Floors: 13
Car Parking: 1
Facing: East